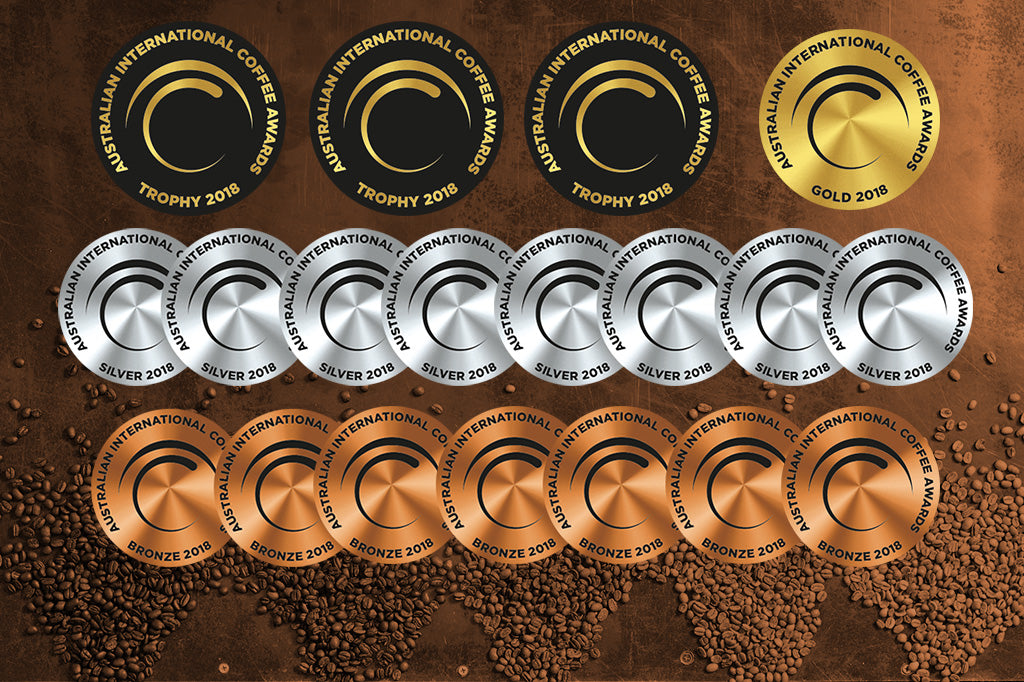 Danes Specialty Coffee is the Champion Roaster for 2018
Danes Specialty Coffee has taken out the title of Champion Australian Roaster for the first time in the 2018 Australian International Coffee Awards (AICA).
Conducted by The Royal Agricultural Society of Victoria (RASV), the AICA is the first and only international coffee roasting competition in Australia, receiving 743 entries from 152 local and international coffee roasters in 2018. Visit the AICA website for details.
Seven trophies have been awarded, with three of them going to Danes Specialty Coffee.
Here are the list of awards we picked up this year:
Champion Australian Roaster Trophy
Champion Milk based Coffee - Mocha Gold
Champion Cold Brew Coffee - Ethiopia Kochere
1 x Gold medal
8 x Silver medals
7

x Bronze medals
Here is the breakdown of the Danes award winning coffees:
ESPRESSO, BLEND
Black Velvet - Silver 
Altitude - Bronze 
ESPRESSO, SINGLE ORIGIN
Yirgecheffe Kochere - Silver 
Colombia Las Brisas - Silver
Ethiopia Gelana Abaya - Silver
MILK COFFEE, BLEND
Mocha Gold  GOLD MEDAL Capp milk blend. Champion milk based coffee
Black Velvet - Bronze 
Inspire - Bronze
SOY MILK COFFEE, BLEND
Black Velvet - Silver
FILTER COFFEE, POUR OVER
Yirgecheffe Abaya - Bronze
Yirgacheffe Kochere - Bronze
Finca Ausol - Bronze 
IMMERSION BLEND FILTER
Four Elements - Silver 
IMMERSION, SINGLE ORIGIN
Colombia Las Brisas - Silver 
Panama Black Winey - Bronze 
COLD BREW
Ethiopia Kochere - Silver. Champion Cold Brew Coffee