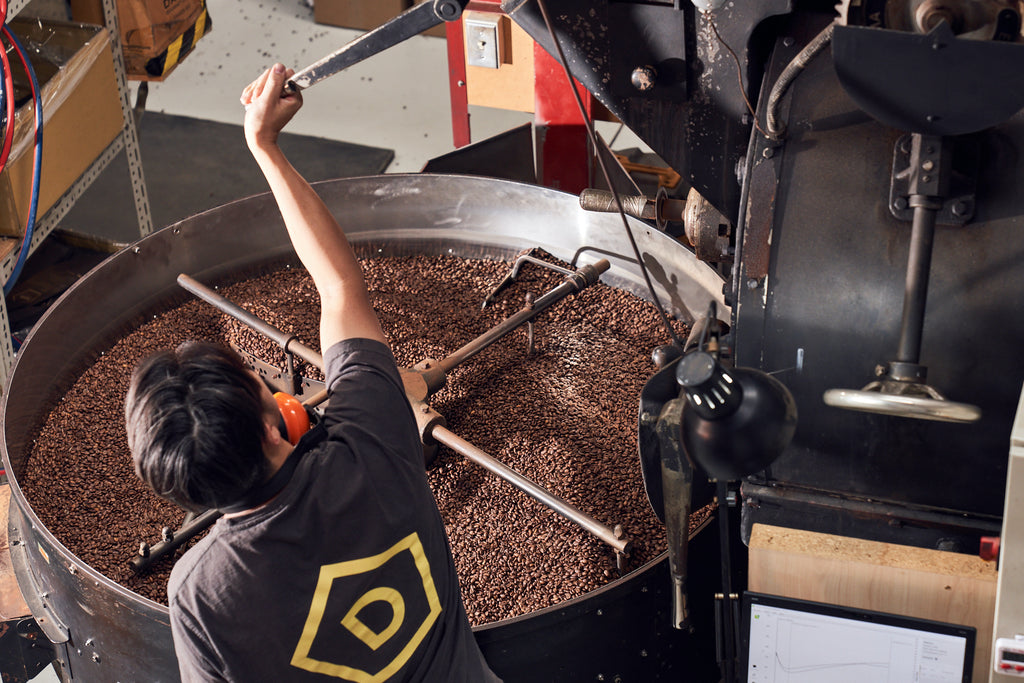 Most Awarded Roaster at #AICA2020
Our golden streak continues at the 2020 Australia International Coffee Awards (AICA), winning an unprecedented 20 medals last week.
We won the most medals of any roaster including medals in all eight brewing categories.
Honoured? Very much.
Surprised? Yes, humbled.
Grateful? Overwhelmingly.
An annual competition held by the Royal Agricultural Society of Victoria, AICA is the first and only international coffee roasting competition in Australia. This year, over 800 entries were received from 174 Australian and international roasters, with blind tastings conducted by 41 judges.
20 in 2020 at 25
Winning 20 medals in 2020, is a pinnacle moment for us as we celebrate our 25th anniversary. It tops off stellar AICA wins that crowned us the Champion Australian Roaster in 2018 and 2019.
And as we reflect on the way coffee in Australia has evolved since we started out back in the 90s, it's evident that one thing stays the same.
Danes' founder, Paul Jackson, explains. "Being recognised with 20 awards is testimony to the integrity that underpins everything we do at Danes. We are guided everyday by our principles to maintain exceptional quality standards and focus on flavour."
Affinity, custom made for AICA
One of the medal winners we're most excited about is, Affinity, which was created especially for AICA. Using the highly awarded Costa Rica Las Lajas and an Ethiopian Yirgacheffe, AICA judges described the blend as featuring "cherry ripe chocolate flavours" in milk-based coffees and "lemon lime zest" in black coffee. Affinity took out a bronze medal in espresso blend and a silver medal in cappuccino, milk coffee category. 
Danes Specialty Coffee AICA 2020 Medals
Coffee

Category

Medal

Costa Rica Las Lajas

Espresso and Filter roast

Espresso Single Origin

Pour Over Single Origin

Silver

Bronze

Kenya Gakui PB

Espresso and Filter roast

 

Espresso Single Origin

Pour Over Single origin

Cold Brew

Bronze

Bronze

Silver

Kenya Kigwandi

Espresso and Filter roast

Espresso Single Origin

Pour Over Single Origin

Immersion Single Origin

Bronze

Bronze

Silver

Espresso roast

Espresso Single Origin

 

Silver

Sumatra Wahana Estate

Available Espresso Roast

Espresso single origin

 

Bronze

Espresso and Filter roast

Espresso Blend

Cappuccino, milk coffee

Bronze

Silver

Kenya Mungaria

Espresso single origin

Bronze

Espresso and Filter roast

Immersion Blend

Bronze

Espresso and Filter roast

Cappuccino Soy Milk

Immersion Blend

Silver

Bronze

Available in Espresso roast

Immersion Blend

Bronze

Colombia Jairo Ivan Lopez Geisha Honey

Pour Over Single Origin

Bronze

Rwanda Rugali Natural

Cold Brew Coffee

Bronze

Kenya Ndiaini

Cold Brew Coffee

Bronze