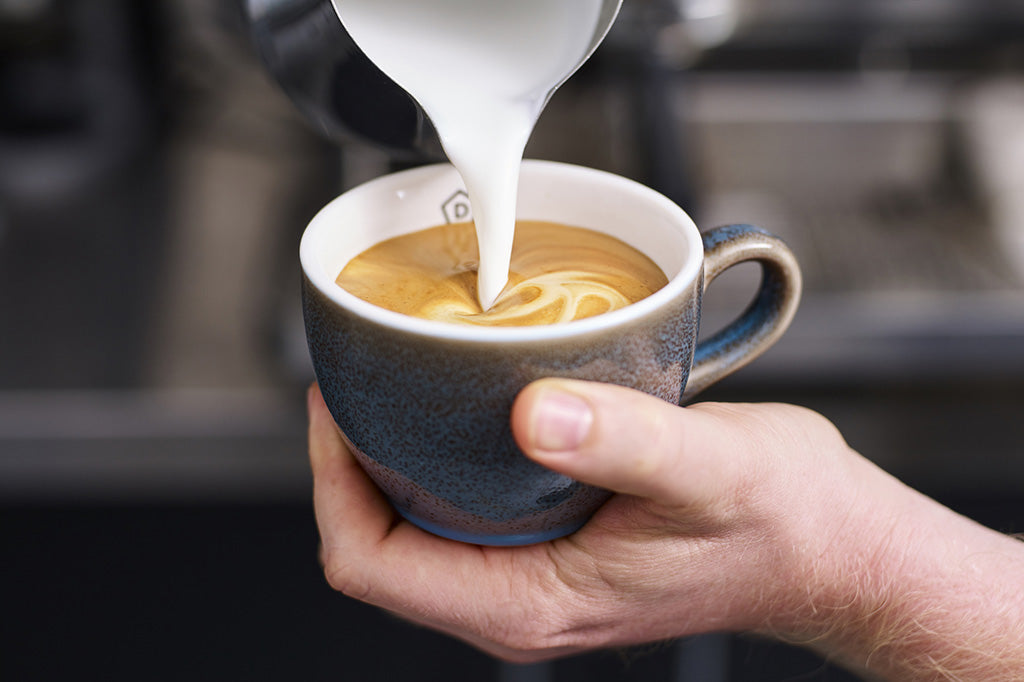 Danes' Flavour Obsession
Sydney Northern beaches site Beaches Covered has featured Danes Specialty Coffee as the best coffee roaster in Australia.
Consistency, flavour, innovation. That's what it takes to be the best coffee roaster in Australia.
And for Danes Specialty Coffee, the AICA Champion Australian Roaster for two years running, now is a time of anniversaries, gold medals and new ventures.
Danes has been based on the Northern Beaches since 1994, and is arguably the most iconic roaster on the peninsula. From their beginnings in the Gordon Woods surfboard factory on Harbord Road to their current home in Dale Street Brookvale, Danes consistently roasts gold medal award winning single origins, blends and cold brew, and supplies cafes around the beaches and across Australia. 
Danes' win at the Australian International Coffee Awards came amidst 61 gold, silver and bronze medals in the last few years. Managing Director Paul Jackson explains that consistency in quality is a key reason behind their ability to rake in what seems like accolade after accolade. Sourcing, cupping and roasting different origins every week is the starting point for this. It's only the most outstanding flavours that make it to their customers' cups. 
"We're looking for those gold nuggets there. It's a matter of assessing and defining the best of the best. And putting those ones forward, that's what helps us get there.
We know what quality means for Danes. And the way we define quality is different to how any other roaster does." 
So, what makes good coffee? It's part science, part art, part instinct, honed from 25 years innovating the specialty coffee industry. "I'm talking about nuts and spices, chocolates and caramels, fruits and berries, ones that have a numerous amount of flavours that also have a certain balance," explains Paul. 
"Coffees can provide wildly surprising, nevertheless wonderful, flavours. Through our passion for defining unique flavours, expertise in green bean sourcing and our innovative roasting team, we are able to consistently develop coffees with a variety of balanced flavours that appeal to a wide range of taste buds."
This year marks Danes' 25th year in specialty coffee. That's a phenomenal number of origins tasted, coffees poured, baristas trained, brew methods mastered and cafes serviced. It's also the first anniversary of their flagship CBD café, Infusion on Clarence. 
Firmly nestled on Clarence Street, it's set in a pocket of the city famous for its selection of top-notch specialty coffee cafes. "You can't get a bad coffee around this patch. It's just impossible," says Paul. So it's fitting that the double AICA Champion Australian Roaster is at the centre of this coffee hot spot. 
At Infusion, the takeaway window beckons to city workers with irresistible aromas making it impossible to walk on by. Backed by a wall of specialty roasts and award plaques, there's a blackboard listing their featured origins and more classic popular staples. The coffee machine setup is a roll call of the world's best coffee equipment suppliers, including a San Remo Café Racer, Ubermilk, Mahlkonig grinders and a Puqpress. 
When you visit, you'll see a stack of unmissable green reusable cups – this is a new partnership with Green Caffeen. Infusion on Clarence is the first cafe in the Sydney CBD to partner with the entrepreneurial enviro-warriors, with a swap and go cup system that aims to reduce single use cups. It's a perfect example of Danes' appetite for road testing new ideas in specialty coffee. 
"I think Green Caffeen's concept is brilliant. We were the first roaster to pick it up and we're keen to be part
of the slow change in consumer habits towards more conscious consumption. 
There's a lot going on for the award-winning roaster, no doubt. At the top of their game, this champion Aussie roaster is one to watch. And a proud Northern Beaches business to boot.
This article appeared on Covered Hub on 25 June 2019.