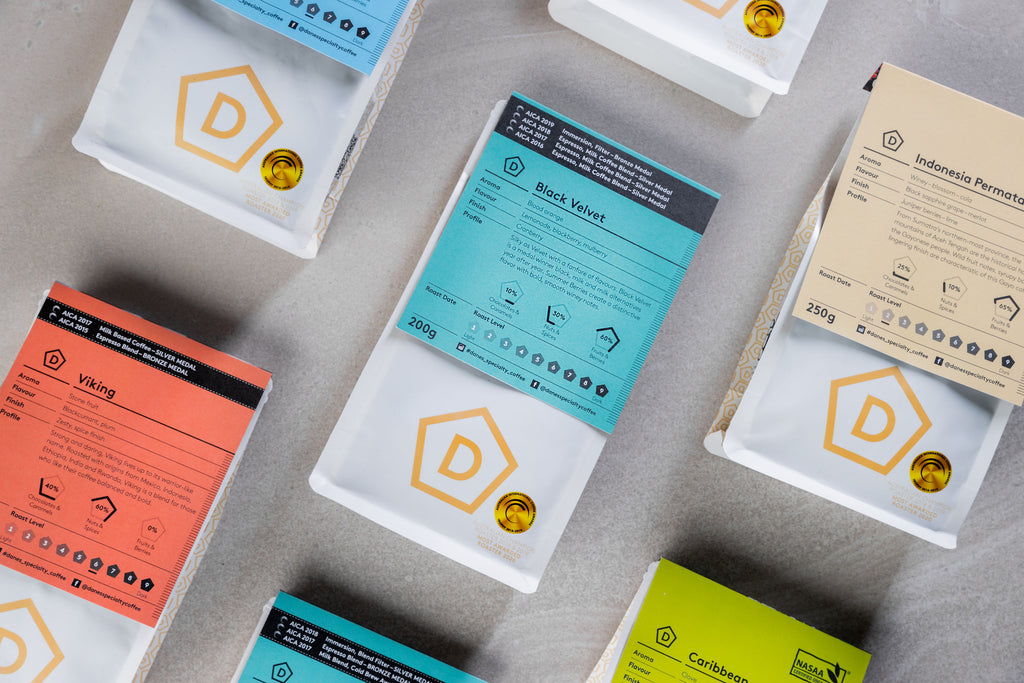 Our new look, recyclable packaging is here!
We are excited to introduce our latest initiative for the environment from our Roastery with the release of our new fully recyclable coffee bags. To celebrate, we have also refreshed our branding and colours. 
A large amount of day-to-day waste comes from consumable goods packaging, however, only a fraction is able to be recycled with the majority ending up in landfill or polluting the environment.
As coffee roasters, this is an area we want to continue to have a direct positive impact by offering our café partners and home consumers a genuinely recyclable packaging.
Working with long-time packaging partners, The Bag Broker, Danes have introduced their REDcycle range of new bags that are fully recyclable through REDcycle's closed loop recycling services. This allows them to remain out of landfill and be transformed into genuine post-consumer products. This whole process involves Australian owned and based recycling and manufacturing partners.
The REDcycle Program is a true product stewardship model where manufacturers, retailers and consumers are sharing responsibility for a sustainable future and healthier environment. 
Paul Jackson, Managing Director at Danes said, "To complement our award winning coffees, we're excited to be partnering with the team at The Bag Broker and their REDcycle initiative to continue enhancing our environmental efforts."
"With the addition of the new coffee bags, all of Danes coffee packaging is now genuinely fully recyclable. This is something we are proud of, along with our other significant environmental initiatives in our Roastery."
We can't wait for you to see our new range of bags and our fresh new look today… and start recycling!
 For More information about our new bags and packaging process?